Features & Specs
Sizes Range From 12 to 24 feet in Width
Extended Rear Roller Option
Tractor Requirements:
7-10 hp per foot (i.e. 20ft x 10hp = 200hp)
Grain Drill Hitch Option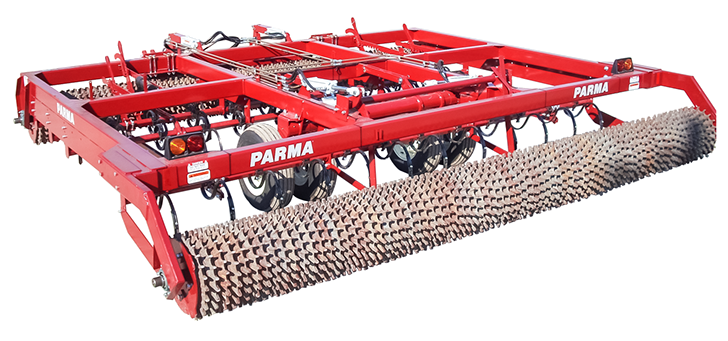 Overview
The Parma® Rollaharrow comes in various sizes ranging from 12ft to 24ft in a rigid frame.
 The 4-Bar units come standard with four rows of heavy duty S-Tines properly spaced to allow optimum tillage without trash buildup and plugging. Also among the standard features is a hydraulically controlled leveling bar to smooth and level the soil behind the S-Tines. The Parma original "wheel forward" axle design with severe duty tires lifts the front end first to provide better balance for quick lifting and smoother operation in turnaround and transport. The "loose fit" style front and rear packer rollers are available in various sizes and cast steel ring composites. Also available are crowfoot rollers and welded pipe rollers all mounted on large 2 3/16″ shafts and triple-lipped sealed bearings.
Features
HEAVY DUTY TONGUE
•  6 x 6 X 3/8 Wall Tube
•  Designed to allow tight turning radius
HEAVY DUTY S-TINE
•  Precisely Timed spacing on 4-bar
•  Optimum Tillage
•  Minimum Trash Build Up
•  Heavy Duty 1/2 x 1-1/4 with replaceable point
LEVELING BAR
•  Hydraulically Controlled
•  Equally Spaced Between Tires
•  Smooths & Levels soil behind S-Tines and Roller
"WHEEL FORWARD" DESIGN
•  Less Tongue weight on Tractor
•  Front lifts First (sets down first for easier & quicker turn around time)
•  Better Overall Balance
HEAVY DUTY AXLE, SPINDLES, WHEELS, & TIRES
•  8 Hole Hubs & Wheels on all models
•  280/70R15 Radial Tires
•  9.5L x 15″ 8ply Tires (12′ to 16′ Rigid Models)
Specifications
Overall Length (approx.):   24′ (15′ w/o tongue) 4-bar
Towing Width:                     Add 1′ to designated width (12′-24′)
Shipping Width:
Front Roller Installed:                 13'2″         4-Bar
Front Roller not Installed:          12′            4-Bar
Spring Teeth (S-Tine):          Heavy Duty 1/2 x 1-1/4 High Clearance Opt.
Reversible Points:                 1-1/2″ Wide
Tires & Wheels:
12′-16′      9.5L x 15     8ply (Std.)
18′-24′      280/70R15 Radial Tires
Support
CONTACT US FOR SUPPORT
Call, Email, or Leave a short message on our Contact us page and we will answer any questions you might have.
Call (208)722-5116
PARTS
Find and order Points, S-Tines, Bearings, and other common parts. We will ship it the same day of order if in stock. For other parts and more info please call.
OPERATORS MANUALS
View a list of all our manuals for every year model you might have.
Slide Show
PICTURES & VIDEOS
Look through pictures of different size models, features, & rollers. Also watch videos of the Parma Rollaharrow in action.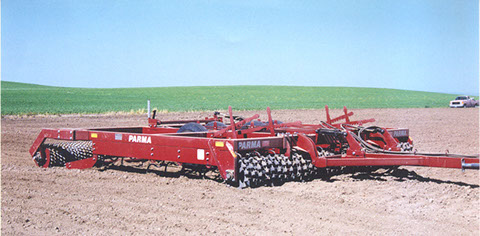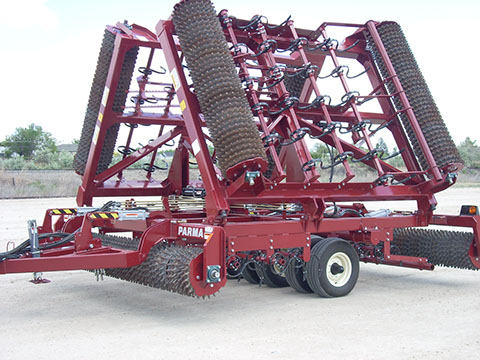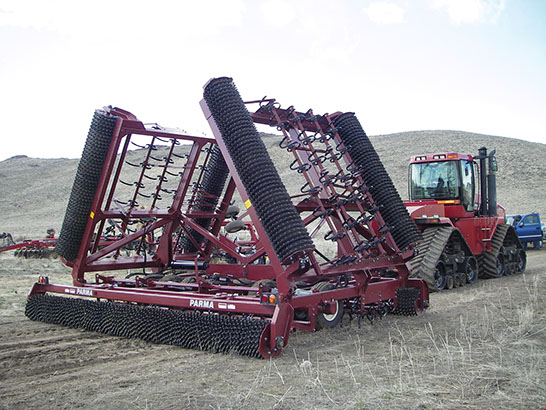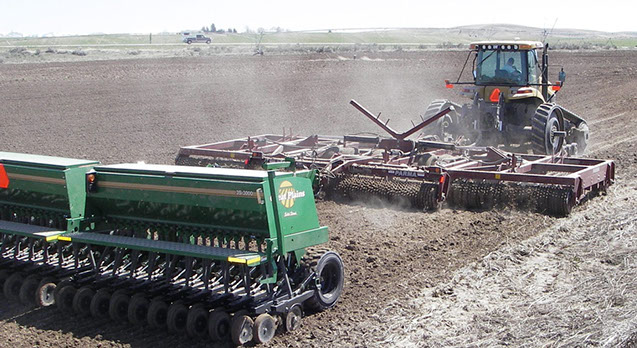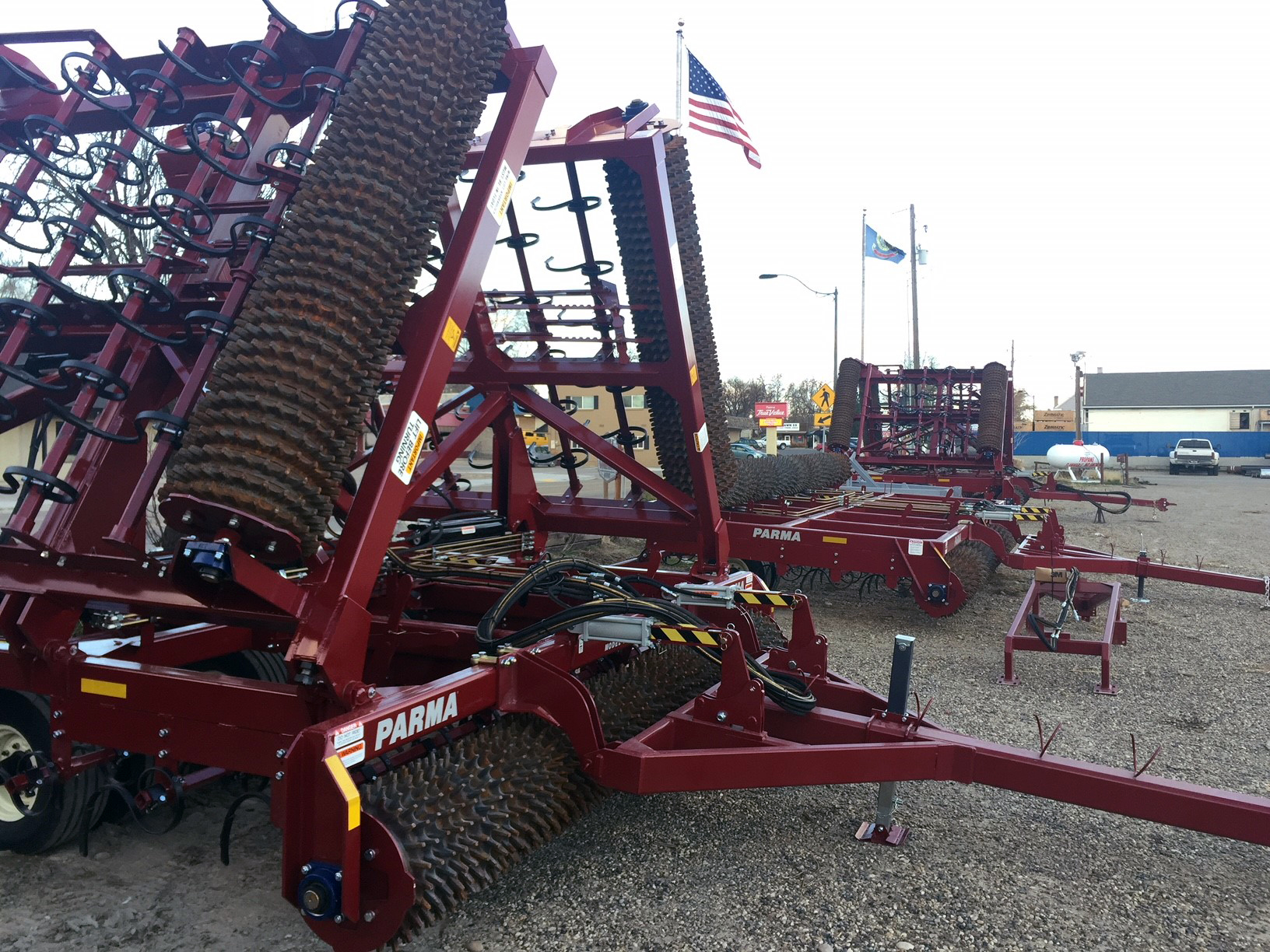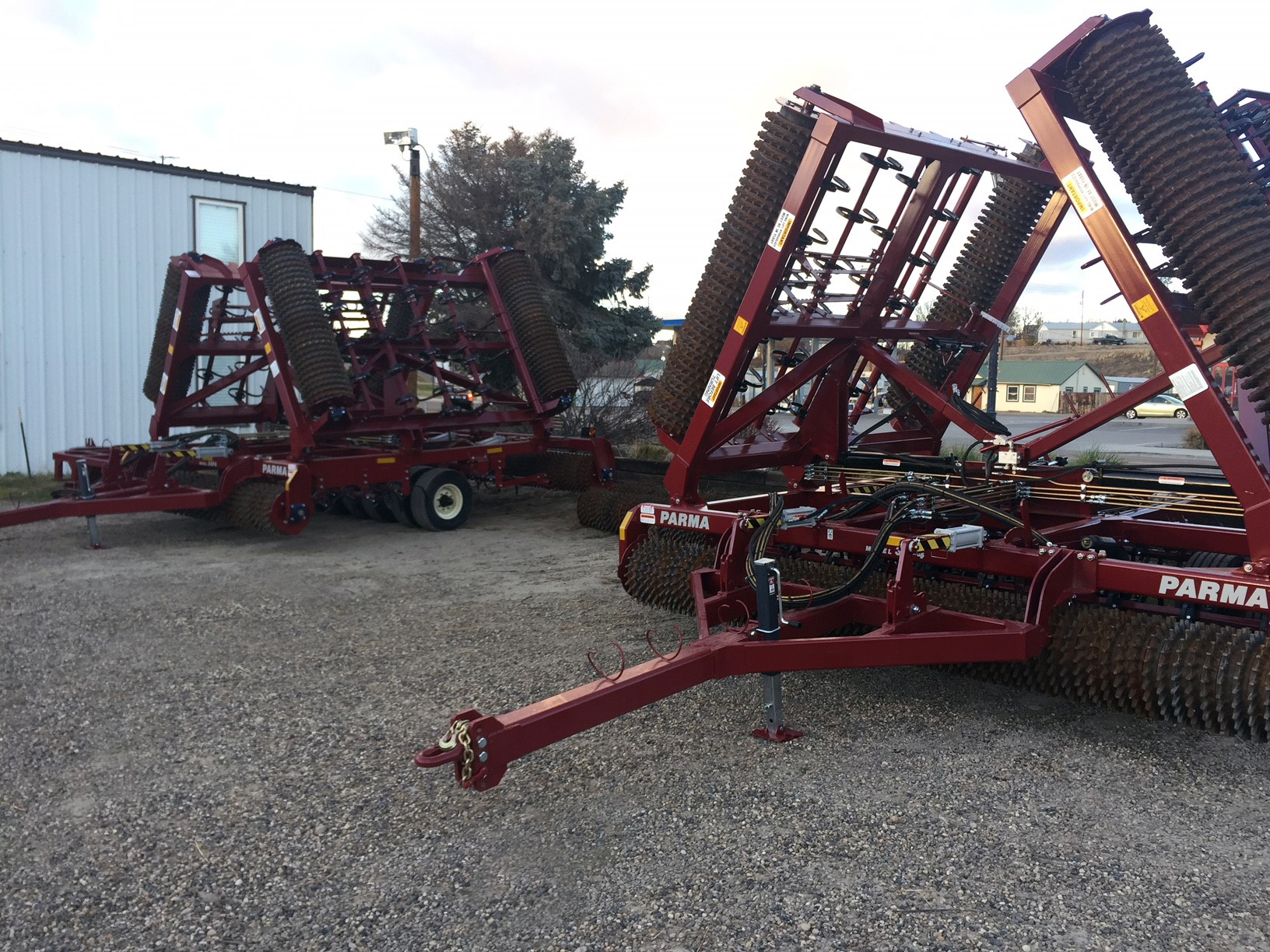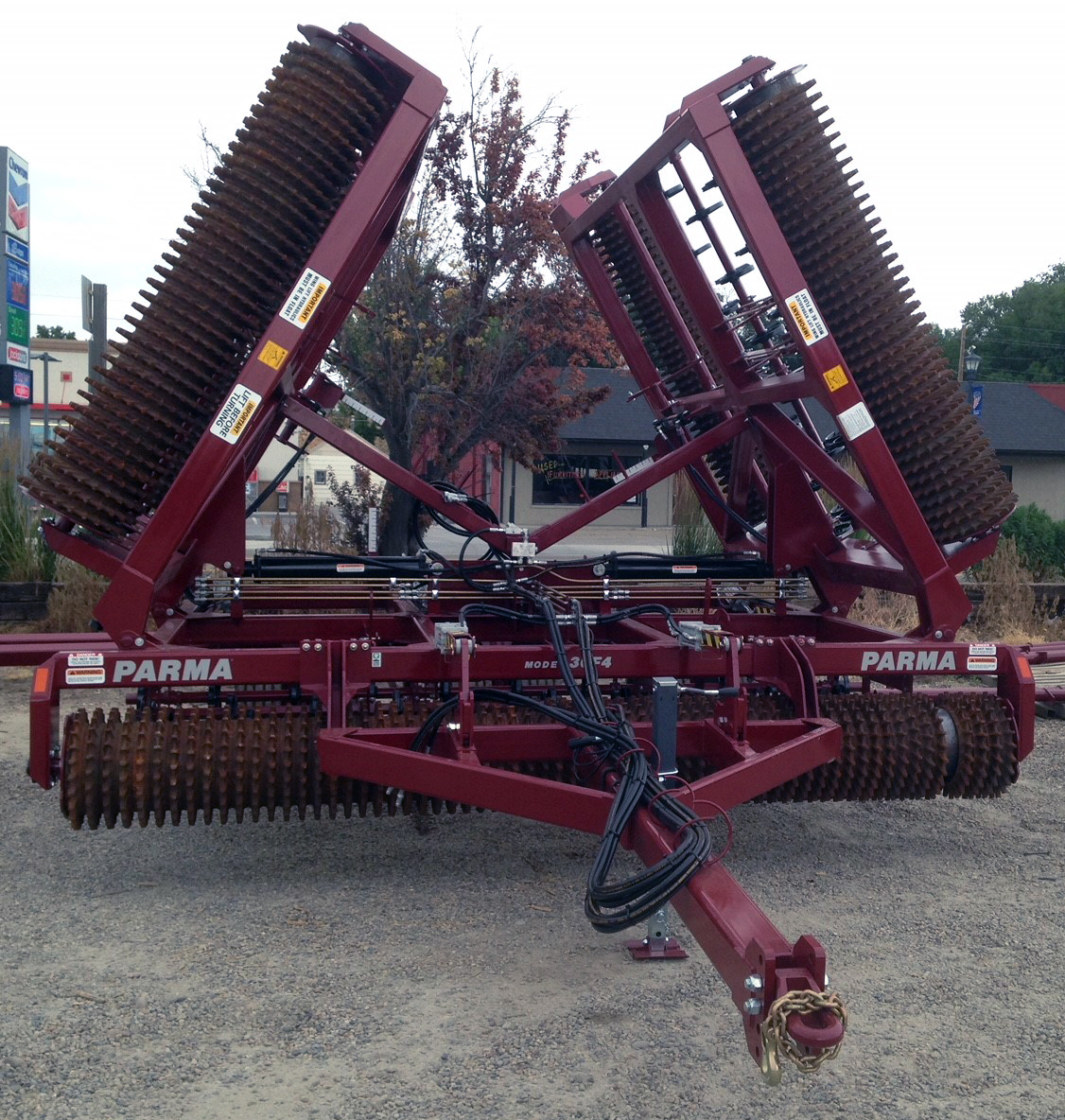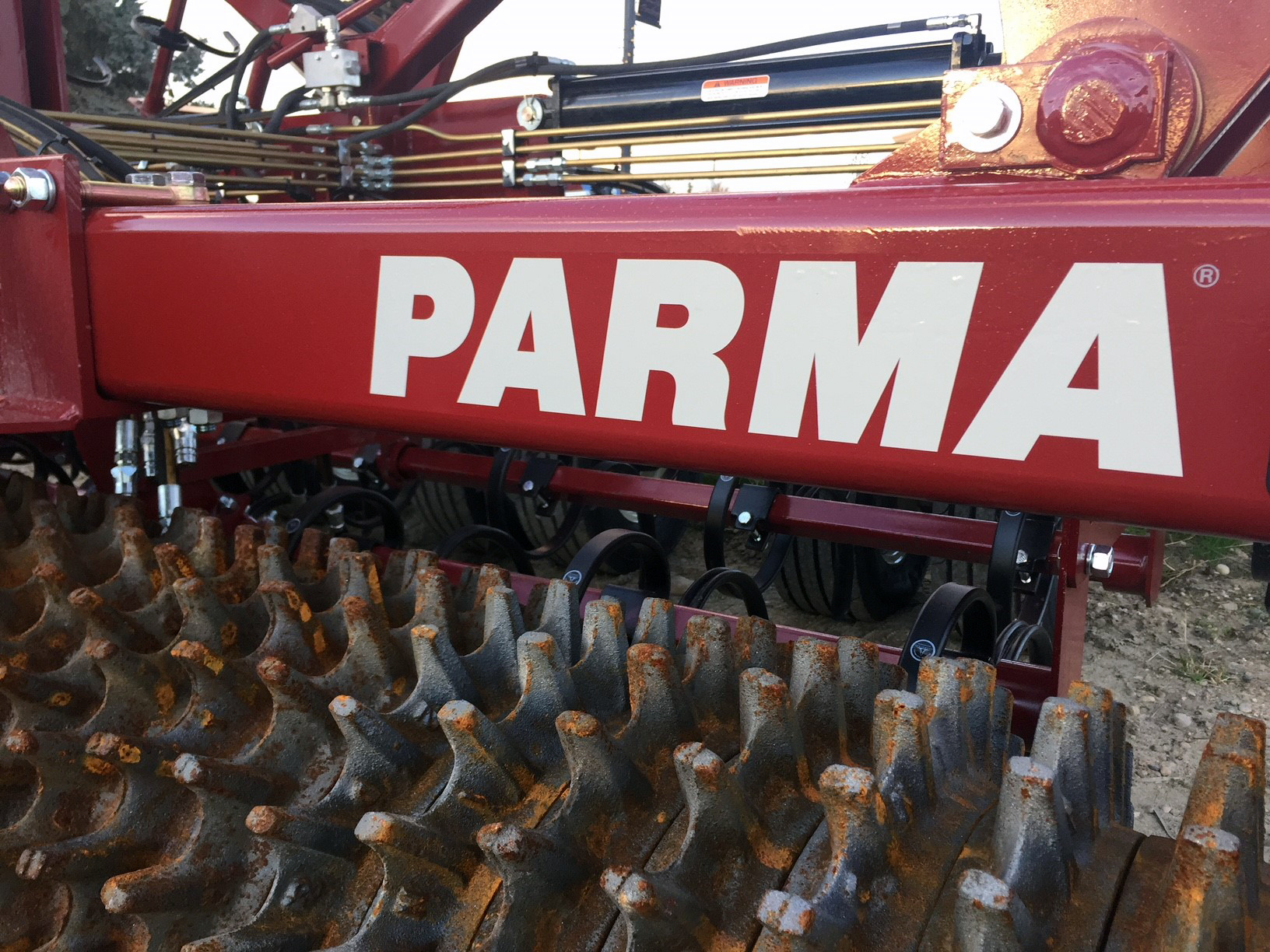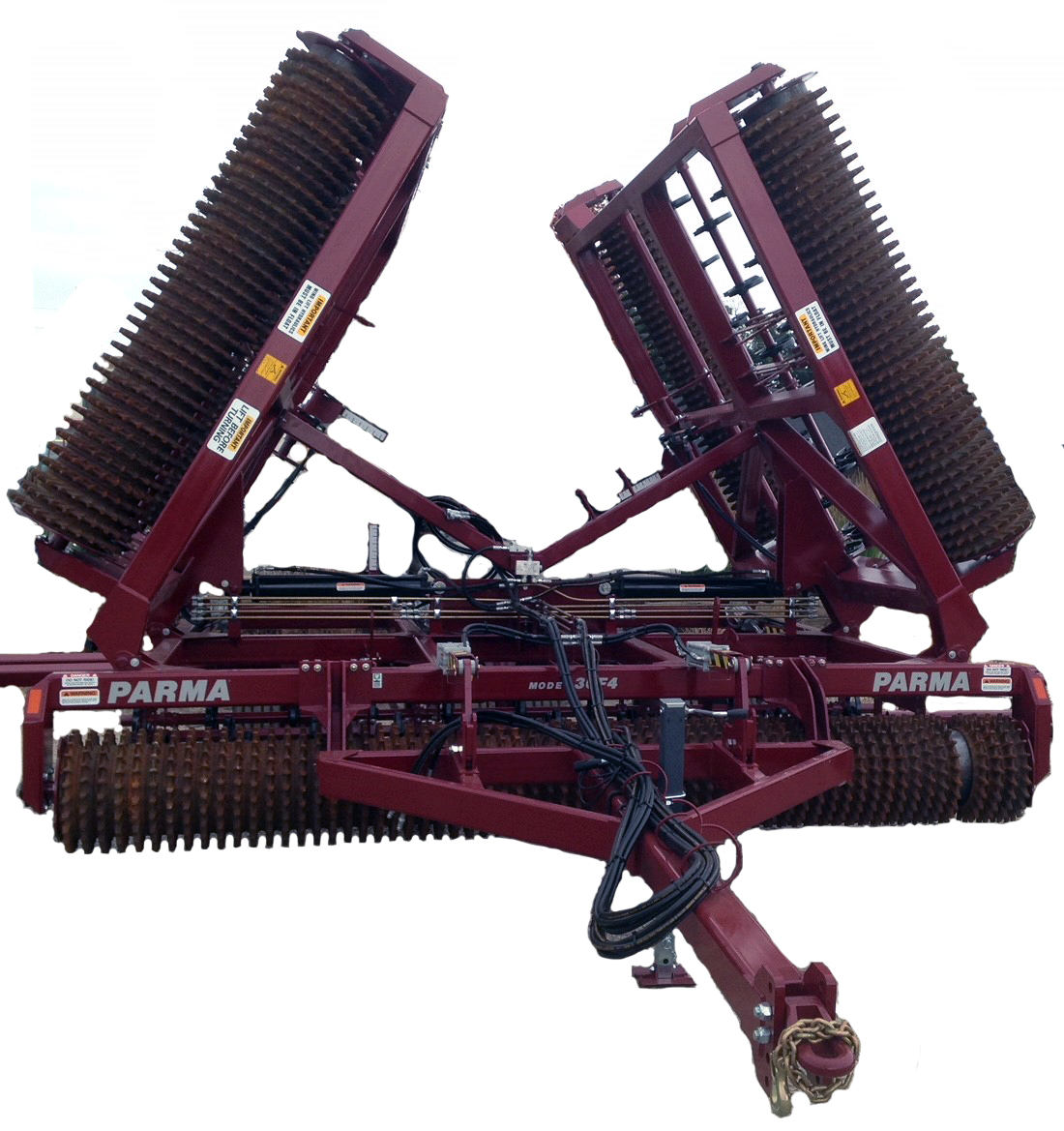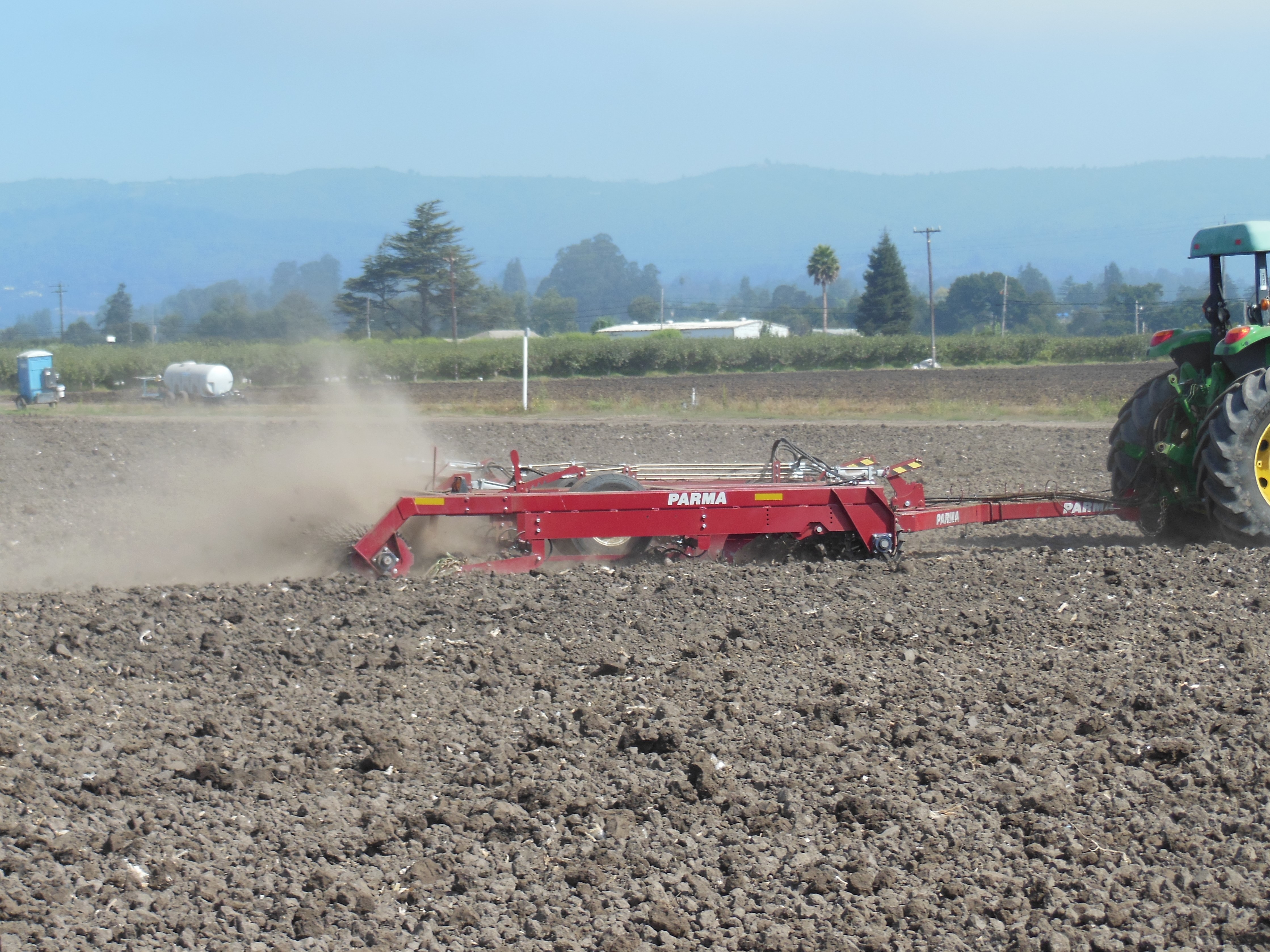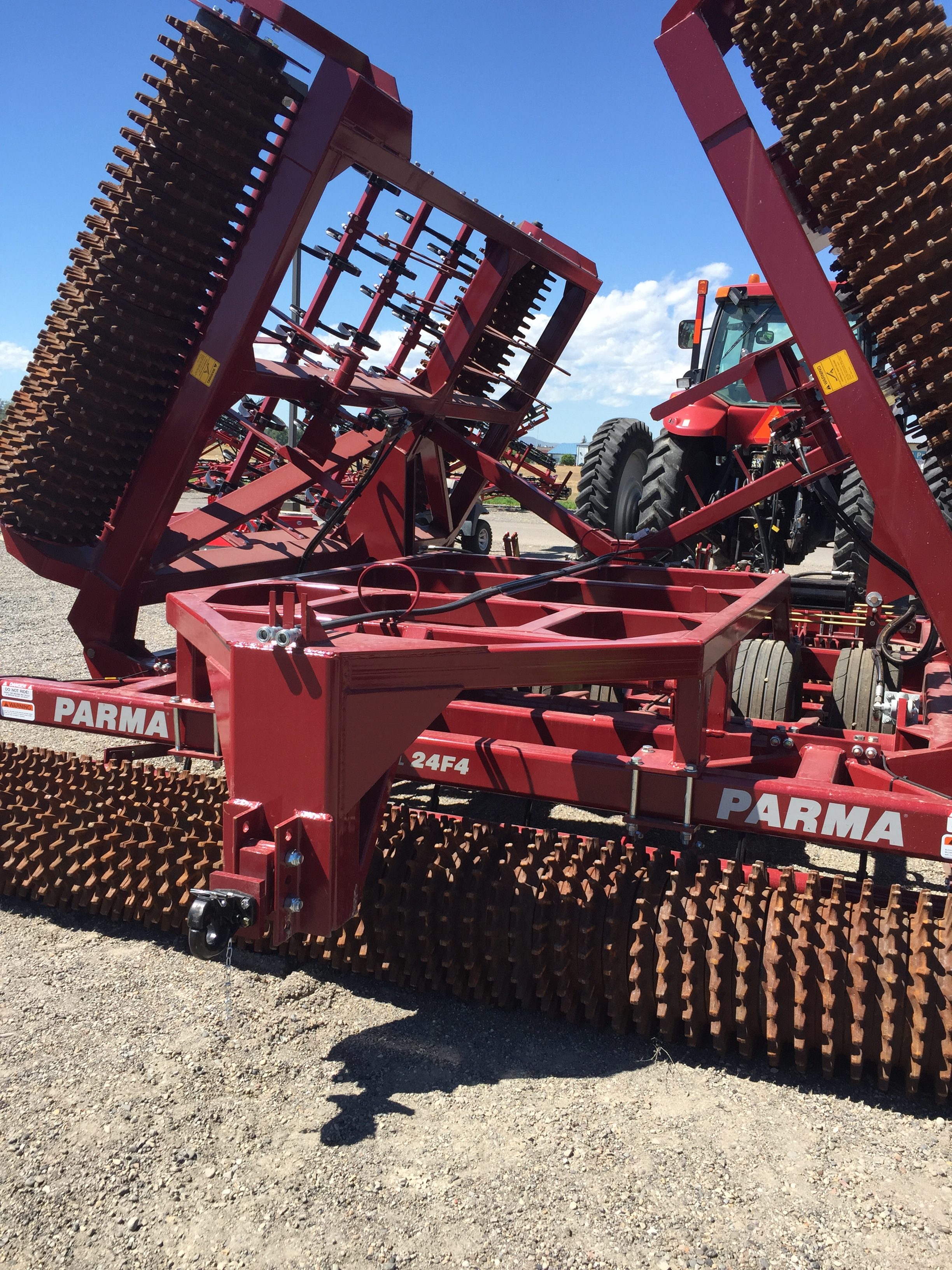 Ring Rollers

Available in: • Standard Import • Ductile Iron (For extreme rock conditions) • Domestic Cast
Large 2-3/16″ Shafts (Std.)
Pipe Rollers


16″ OD & 20″OD
Crowfoot Rollers


20″ OD on 2-3/16″ Shaft